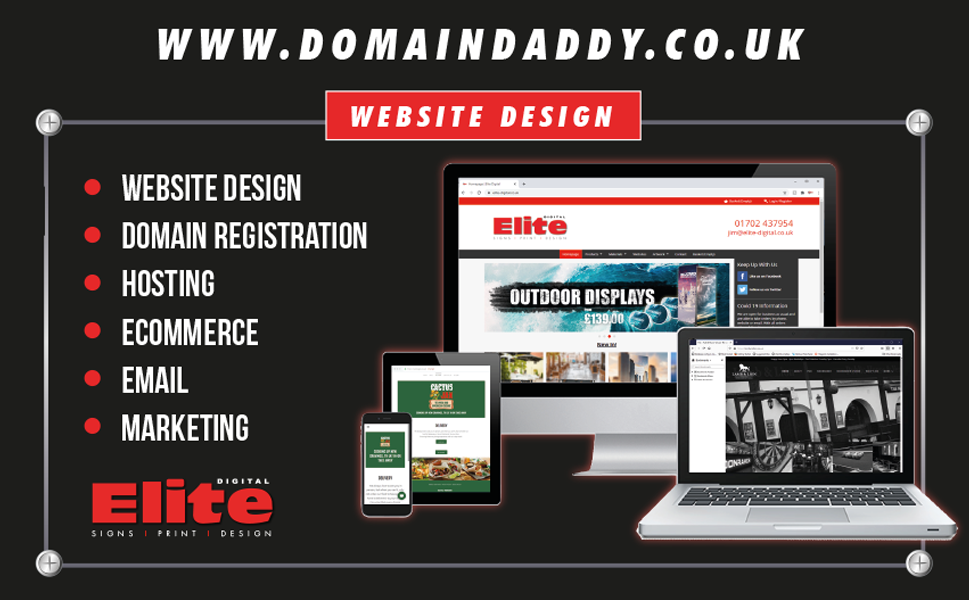 We offer a comprehensive range of web design services from cost effective do-it-yourself packages, using our very own hosting and design software, through to custom built websites created by our in-house design team.
Through our online platform www.domaindaddy.co.uk we offer domain registration, c-panel hosting, web hosting, email management and automated SEO all under one roof.
Our DIY option starts at just £9.99 per month and our custom built websites start at just £199 (excludes domain name registration) and includes 24 hour support when you need it!
Please call us to discuss your requirements, fill in the form below or browse www.domaindaddy.co.uk to find a solution that suits your needs.